Are you a victim of a motorcycle accident which was caused by somebody else's fault? At our law firm, we have the expertise and experience you require to file a motorcycle accident lawsuit and obtain the compensation you deserve for your injuries, pain, suffering, and damages. We specialize in fighting aggressively for those who had been injured because of negligence, carelessness, recklessness, or intentional acts of other people in motorcycle accidents. We have the resources and skills to collect the evidence needed to prove another party's responsibility and negligence for the accident.
What Should You Do
After A Motorcycle Accident?
If you are a victim of a motorcycle accident, then you need to take certain steps if you wish to file a lawsuit and get the compensation you deserve. Follow the important steps below for a successful case.

Your claim needs to get the accident documented by the police. An accident report against the other party's carelessness will be an excellent help while filing a lawsuit.

Get your injuries documented properly after an accident. If you don't get your injuries evaluated by a professional, a substantial compensation amount may be denied during settlement.

Though hard, it is vital to take photos of the damages that occurred to your motorcycle as you do not wish somebody trying to reduce the damages that happened in the accident.

The last, but one of the most important steps, is to contact our experienced motorcycle accident lawyers to handle your case and represent you both against the insurance companies and in the court.
We will take all the steps necessary to ensure that you don't need to worry about getting compensation as we will do the same for you. We work diligently and tirelessly to make sure that your accident case gets the attention and care it deserves. We aim to assist you to get the financial compensation you deserve. If you cannot come to our office, we will send our expert lawyers to you for a free initial case consultation. Our lawyers will explore the best available options for your motorcycle accident case and if you retain our service, we will work on a contingency fee approach.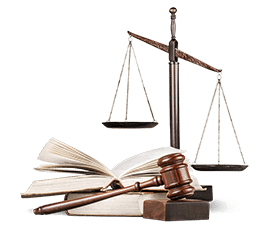 Ready to fight for your claims in an injury?
Contact us to get expert advice